Lottery tickets are back on sale at retail outlets. Learn more
You can also still purchase your lottery tickets online. Learn more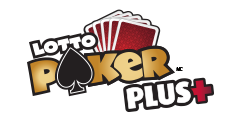 The amount of the progressive jackpot is coming soon.
PLAY

- Lotto Poker
400,000 prizes of $50 or more
Chrome
A refreshingly bright and colourful new scratch ticket!
Néon