Lottery tickets are back on sale at retail outlets. Learn more
You can also still purchase your lottery tickets online. Learn more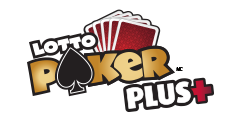 The amount of the progressive jackpot is coming soon.
PLAY

- Lotto Poker
Discover the treasures of Egypt
Pharaon
The collection that offers loads more prizes.
Play the gold edition of your favourite scratch games today!
$1,000 per week for life
Gagnant à vie!
A new Laval dad wins big thanks to Gagnant à vie! [+]
Gagnant à Vie
$1,000,000
Lotto 6/49 - Lot garanti
A Montrealer becomes a millionaire with a ticket purchased online! [+]
Lotto 6/49
Winners